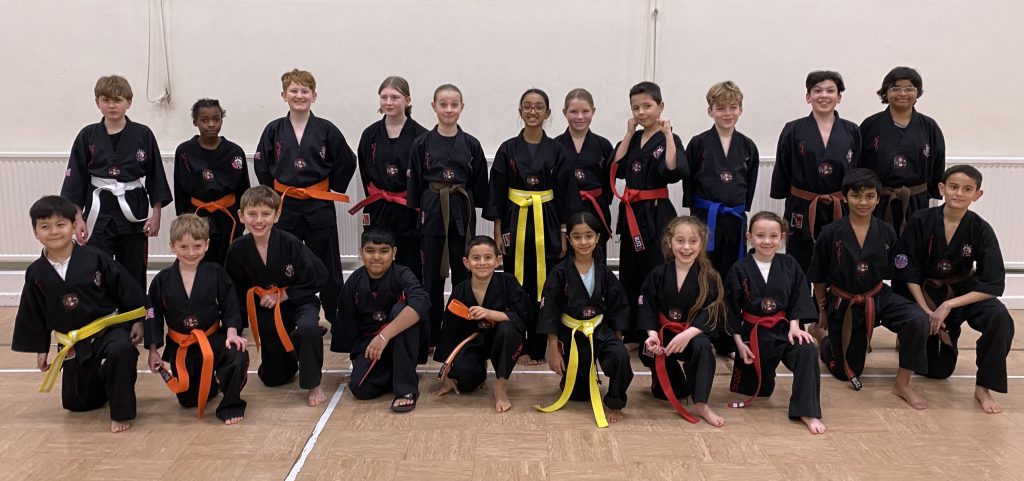 The Jado Kuin Do club in Harpenden has run for over 10 years. The instructors are Sifu Mark Owen-Ward (3rd degree) and Laurie Owen-Ward (2nd degree).
The club is very friendly and we welcome everyone. Try us out with a free taster session. Jado provides a pathway to fitness, strength, balance and coordination that you might not have considered before; it's excellent for developing confidence in both children and adults. We are Safeguarding Code approved and our instructors are DBS registered.
class timetable
Classes run at The Harpenden Trust at 130 Southdown Road (above the Co-op in Southdown) on Monday evenings throughout the year as follows:
6pm – Confident Kidz (aged 5/6 upwards)
7pm – Black belt training (Junior -> 3rd degree)
7pm – Adults (age 14/15 upwards)
syllabus
A typical class includes a range of training including stance work, practice of basic techniques in lines and with partners, walking techniques, patterns and light contact sparring. Sparring takes place with approved protective equipment which students typically purchase around their second grade (yellow belt).
In the adults class, there is more partner work including pad work and some general fitness training. In higher level advanced training, sets and forms become more important with eventual use of a wooden dummy for practice.
The taster session principle allows a potential student to watch what happens and take part so they have an idea of what training might be like – it's the best way to find out if Jado is for you, whether child, teen or adult! Click the button at the top of this page to book your free taster session or have a chat using the green WhatsApp button.