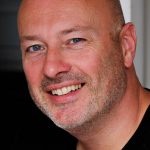 As a teenager my main sport for years was rowing. But it's not an easy sport to access and I also was useless at any sports requiring the use of a ball, bat, shuttlecock or similar. So I started martial arts at the age of 18, first of all trying Shotokan Karate which I studied at the Budokwai in London.
I enjoyed the training but moved away from London so some years later tried out Okinawan Karate, Gojo Ryu in Old Stratford. But while I enjoyed studying a martial art again, I didn't click with the style.
Then I tried Jado Kuin Do in Towcester with my then 5 year old son Laurie. The instructor was great and I found I much preferred the style of this kung fu based martial art which I found quite different to Karate; it just suited me better.
Fast forward to 2020 and I have been a Jado Instructor myself for over eleven years. I have gained my first and second black belts and am working on my third. I opened a class first of all in Deanshanger before moving to St Albans where I opened another class which is now based in Harpenden. Of course, we have been training entirely online since Monday 30th March 2020, only missing one day's training on Monday 23rd while we worked out what to do during these strange times. We also did reopen the physical club in October 2020 for five weeks. We have been training online again but still training and grading. We reopen for existing students on Monday 12th April with new students able to join in the coming weeks. Do get in touch if you want to join us.
You will find more information about Jado Kuin Do in Harpenden on our facebook page and more information about the Jado head office on the main website.