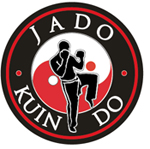 I run the Jado Kuin Do club for children and adults in Harpenden. I have trained in this fantastic martial art since 2007 and have been an instructor in St Albans or Harpenden for 10 years. I am currently a 2nd degree black belt level 5 training towards my 3rd degree black belt and Sifu status.
Our kung fu based martial art is suitable for children and adults regardless of previous experience. Classes run at Southdown Methodist Church Halls (above the Co-op in Southdown) every Monday evening as follows:
6pm – Confident Kids (white to brown belt)
7pm – Advanced class for children and adults training for black belt
8pm – Adults class (white to brown belt)
Please get in touch by phone on 07545 464086, email jado@markowenward.com or click the WhatsApp icon on this page to find out more or to book your free taster session.
Please find links below to the Jado Head Office, our club's facebook page and the Jado shop where you can buy uniforms, sparring kit and renew licences.